I wanted to share with you all an inspiring experience that I had recently with a voice and piano student. 
In our 3+ years of piano lessons and voice lessons together, this lovely woman felt inspired to begin songwriting and has written and performed three amazing original songs. 
But recently she hit a point of feeling like her creative juices were not flowing. No song ideas were not percolating. 
Within the span of a five-minute conversation together, this student shifted into a state of open possibility. And, what do you know, a song idea landed in her being. 
We ended the call with her furiously scribbling lyrics in her much-loved notebook.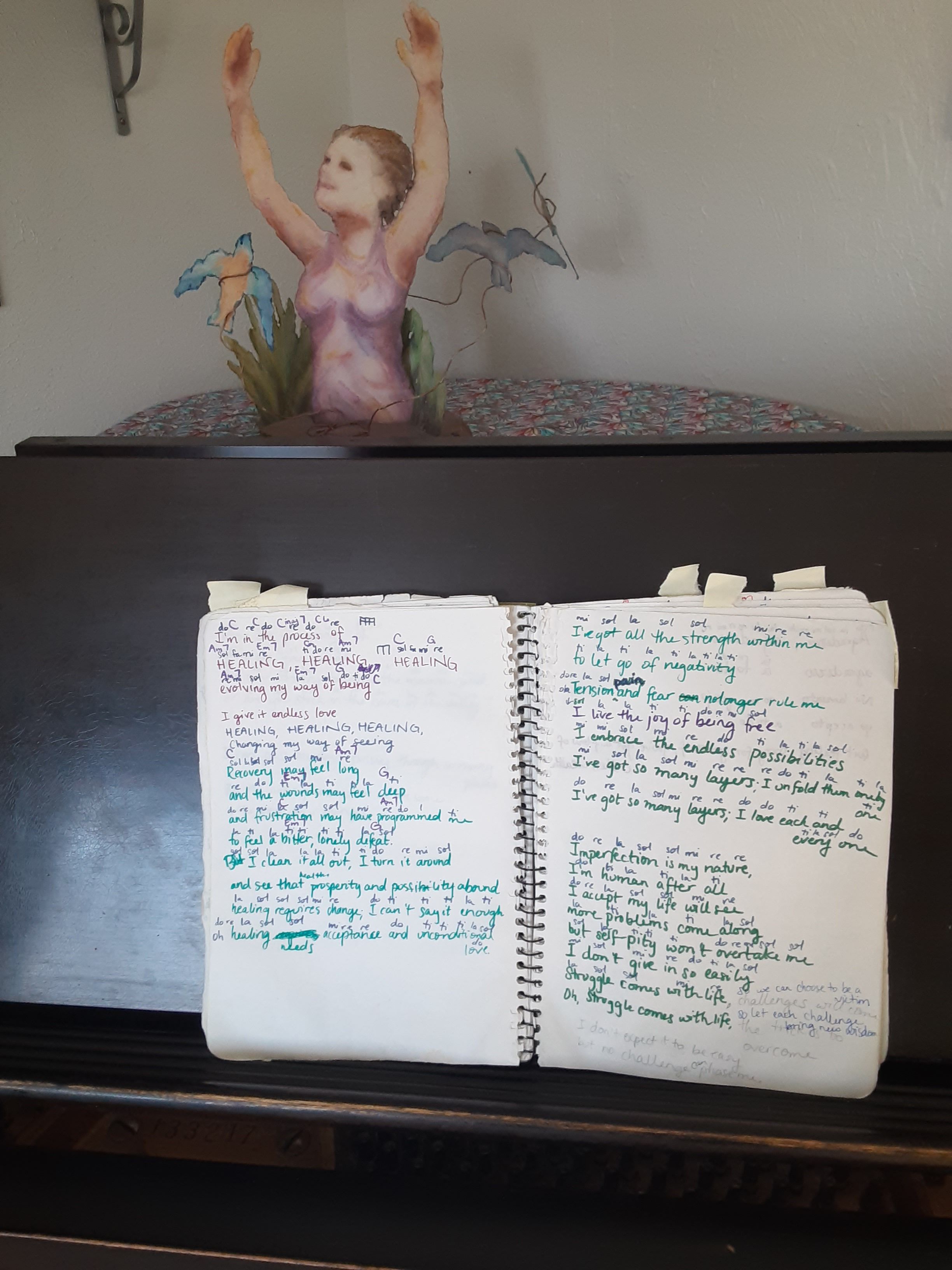 Supporting others and holding the vision of their highest creative potential is second nature for me. It is why I've been able to sustain a teaching career for 15 years even while doing trauma resolution work and raising two energetic children. 
My heart lights up when I am holding space for women and people of all genders as they reclaim their deepest expressive power. 
Magic happens in partnership and collaboration, my loves! 
Dreams you didn't even realize were lurking below the surface can be breathed into being when you feel seen, heard, supported, and loved. 
My wish for you is to feel that empowerment and support for your creative voice. If you trusted your body and your voice, what song would you bring forth into the world? 
I would love to hear what you are dreaming about creating. Leave me a comment to share your dreams!
Tags: Songwriting, Voice Lessons, Piano Lessons, Creativity, Self-Expression, Following Your Dreams