How do you bring your voice into the world? 
How you share your wisdom and message in a way that impacts people's lives, even when it seems like no one is listening? 
Much of the work of confidently sharing your voice is about unlearning old habits. These may be physical habits of how you speak and produce sound. These may be habits in how you communicate, with some part of you subconsciously expecting to hear "no, sorry, I'm not interested" or to be ignored entirely. 
For me, one of the big habits that keeps me playing small is perfectionism. 
When I was 23, I told one of my best friends who knew me as a super high-achiever all throughout our school years, "I'm completely over my perfectionism now that I've started meditating. It helped me loosen up." 
She raised her eyebrows at me with obvious skepticism. 
I was a little miffed, because I really wanted to believe I was over it. But releasing the need to be perfect has been a cyclical lesson that has come back many times in my life. 
Now that I'm in the final miles of writing my book, perfectionism is hitting hard. 
And it finally dawned on me that perfectionism is a habit of playing small. When I wait until my book or my songs or my speeches are perfect, that gets me off the hook from actually sharing what I create. It allows me to stay in the cozy, familiar zone of creative flow, without the risks and courage it takes to shine big and be seen.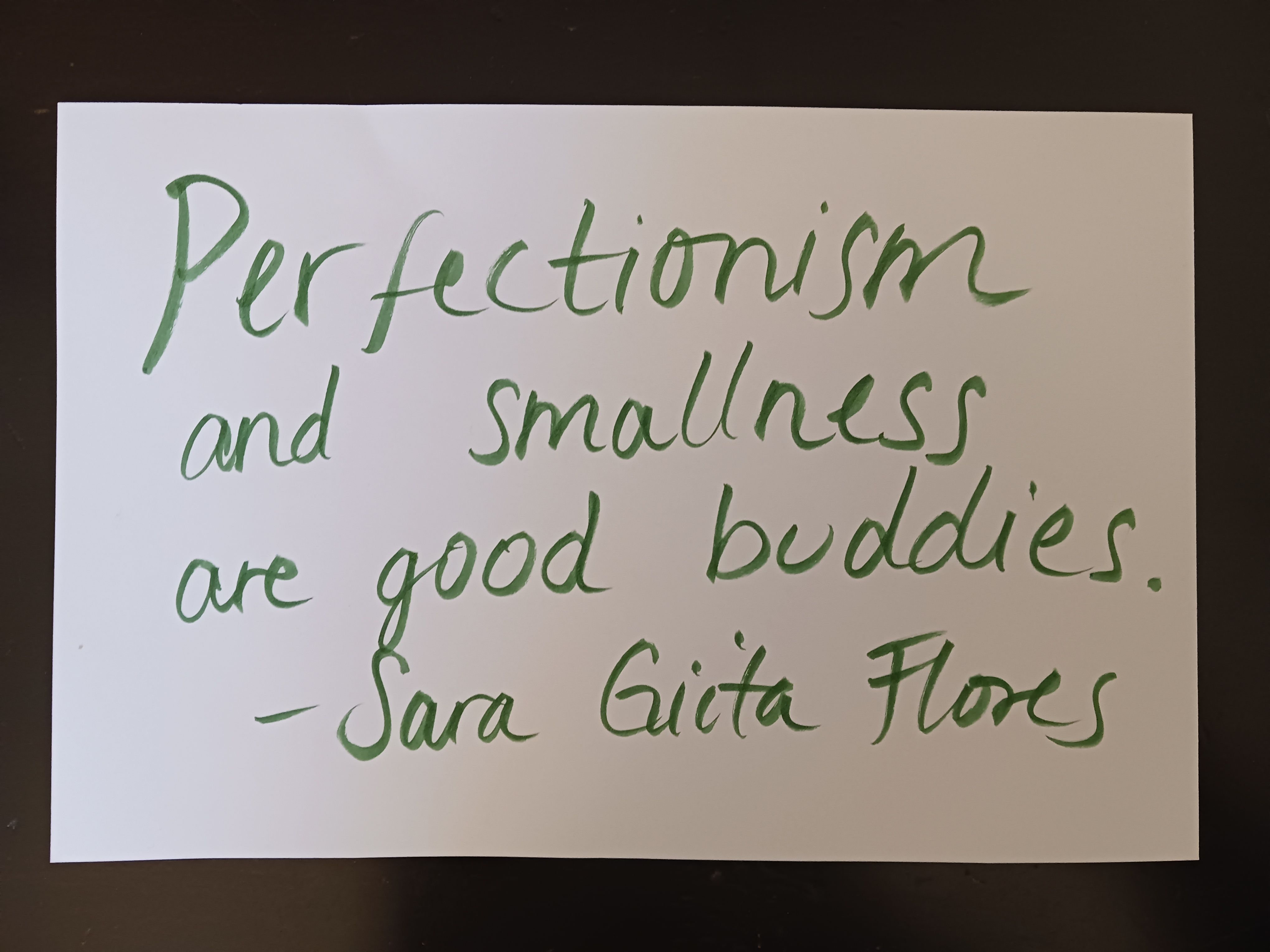 So here I am, back in the cyclical process of unlearning. I see that finishing and publishing my book will be a big leap of faith, because it is never ever going to be perfect. 
It's going to be something even better: honest and real. 
---
Even if you don't feel ready to share your voice message on a bigger scale, I invite you to consider that you already have everything you need within. You already have the courage and the confidence that is waiting to emerge when you unlearn the habits of playing small. 
I would love to hear from you: where do you catch yourself playing small in your life?