Feeling worthy to receive love and attention happens with practice. When I look back on times when I have been unable to fully receive, I also see how much this capacity has grown over the years for me. 
One of the most intense experiences of being showered with love came eight or nine years ago, when my son was a toddler. I found myself at a yoga and meditation retreat with 150 others at a college campus in Missouri. An audacious display of summer blooms lined the pathway from our bare-bones dorm room to the dining hall. After filling my tummy with yogurt and fruit, I dropped off my son at the childcare room. That morning I skipped the main event and veered into a side room, where ten other people had pulled their chairs into a circle. The air conditioning was too cold in here, so we put on our jackets and scarves and crossed our arms as we waited for the Heart Circle to begin. 
A yogic monk dressed in orange robes, with a perfectly wrapped turban led us through the ceremony of his own invention. His turban made him look Indian, but he was American and was trained as a psychologist before his days as a monk. He explained that we would invite one person into the center of the circle, and everyone else would sing mantra music to the divine soul within them. He asked for a volunteer, and I jumped up. I was once again a little girl who had forgotten to raise her hand, but it was ok. I sat in the center, and a young man began strumming his guitar. As the other voices join in, sending all their love my way, my tears began. My whole body was wracked with sobs. Some people closed their eyes, while others were watching me. But I could feel there was no judgment here, so I let myself cry with abandon. 
How long did they sing to me? Five minutes? Fifteen? As the music slowed, we all fell silent. I didn't have any tissues, so my face was wet and sticky. I felt held by the circle; everyone was silently rooting for me to heal, to become my best self, to deepen my connection with the divine. 
Then the monk began to speak, inviting me to reflect upon what emotions came up as I received the music. I spoke of being raped, and the burden of being sensitive and prone to depression. But the real reason for my tears felt too difficult to share: that deep down I still did not feel worthy of so much love. 
When my time in the center was up, I returned to my chair as part of the circle. I met eyes with one of the participants, who was gazing at me with unfathomable love. There was nothing sexual or self-serving in his presence; he was channeling divine love straight into my heart. But it was too much for me, so after a few seconds I turned away. It was like looking at the sun. I could not bear the brightness. But he continued to sit in stillness, sending me love.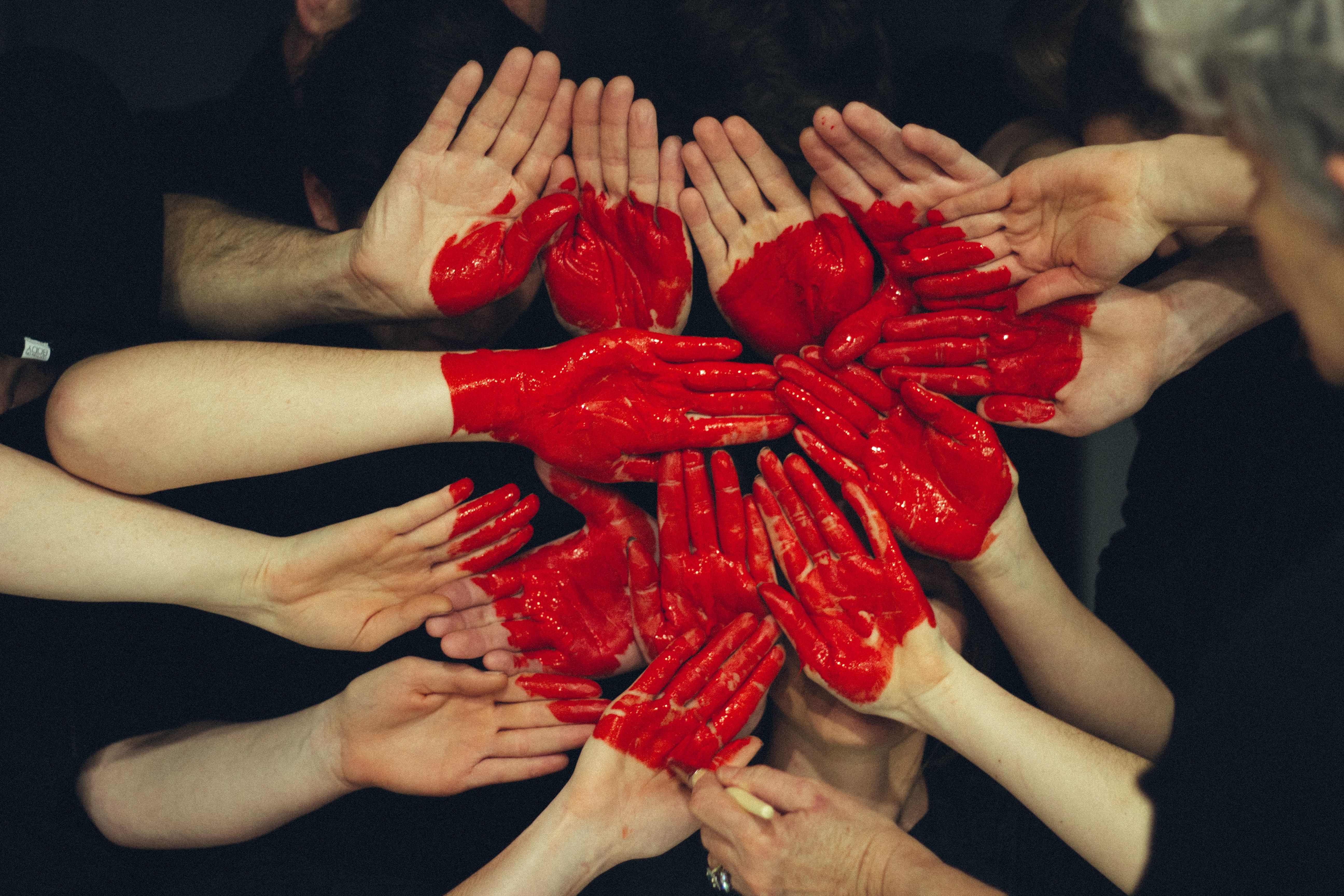 Photo by Tim Marshall on Unsplash
Later that day, he approached me in a common area while I was watching my toddler play with a new little friend. 
"How are you doing?" he asked. But I could tell it wasn't a light, conversational question. He was ready to dive deep with this interaction. 
"Pretty good, how about you?" I said with a fake smile. I didn't feel comfortable opening my heart again right now. I had to keep the door closed. 
"I'm wonderful," he replied calmly. "Will you be joining us for the Heart Circle again this afternoon?" 
"I'd love to, but it's my turn to put my son down for a nap." As we conversed a bit, I felt unable to be truly present or thank him for the blessing he gave me. My experience of trauma resolution had helped me grow a bit more comfortable with feeling and expressing my emotions. But when the feelings were so big, I still had the reflex to numb and protect myself. Even so, his gift has stayed with me. A stranger saw me, all of me, and offered complete acceptance. I let down my walls, my masks, and I felt safe. He saw how broken I felt inside, and he still believed I was worthy of love. 
Through the years since, I have committed myself to increasing my self-worth and my comfort with receiving. I was trained to always give, and I continue to see the beauty in being generous. Yet we can create balance by also acknowledging our worthiness to receive. Feeling worthy is not about believing we are superior to others. It is about recognizing the inherent value of our inner spark. It is trusting that our lives have meaning, and we deserve to revel in the beauty, generosity, and gifts that are knocking on our door, waiting for us to open up and say a big, heart-felt, "Thank you!"