I wrote the following post a full year ago, but my fear of rejection made me procrastinate for months before I started this blog. As I still struggle with making myself vulnerable, it seemed like a good time to share the beauty of baby grapes. 
Last year, it snowed in May, killing off the crop of budding peaches and grapes in our yard. As I dare to make my dreams reality, I fear I may be met with the same fate. I fear failure.  I fear I may not deserve an amazing, bountiful life, and I will be left where I started, feeling small and disheartened. 
Yet, nature is not deterred. This spring, the most amazingly tiny bunches of grapes and budding peaches adorn the plants. There is no guarantee of their survival. They may get killed off. Yet the plants are not deterred and attempt to fulfill their destiny year after year.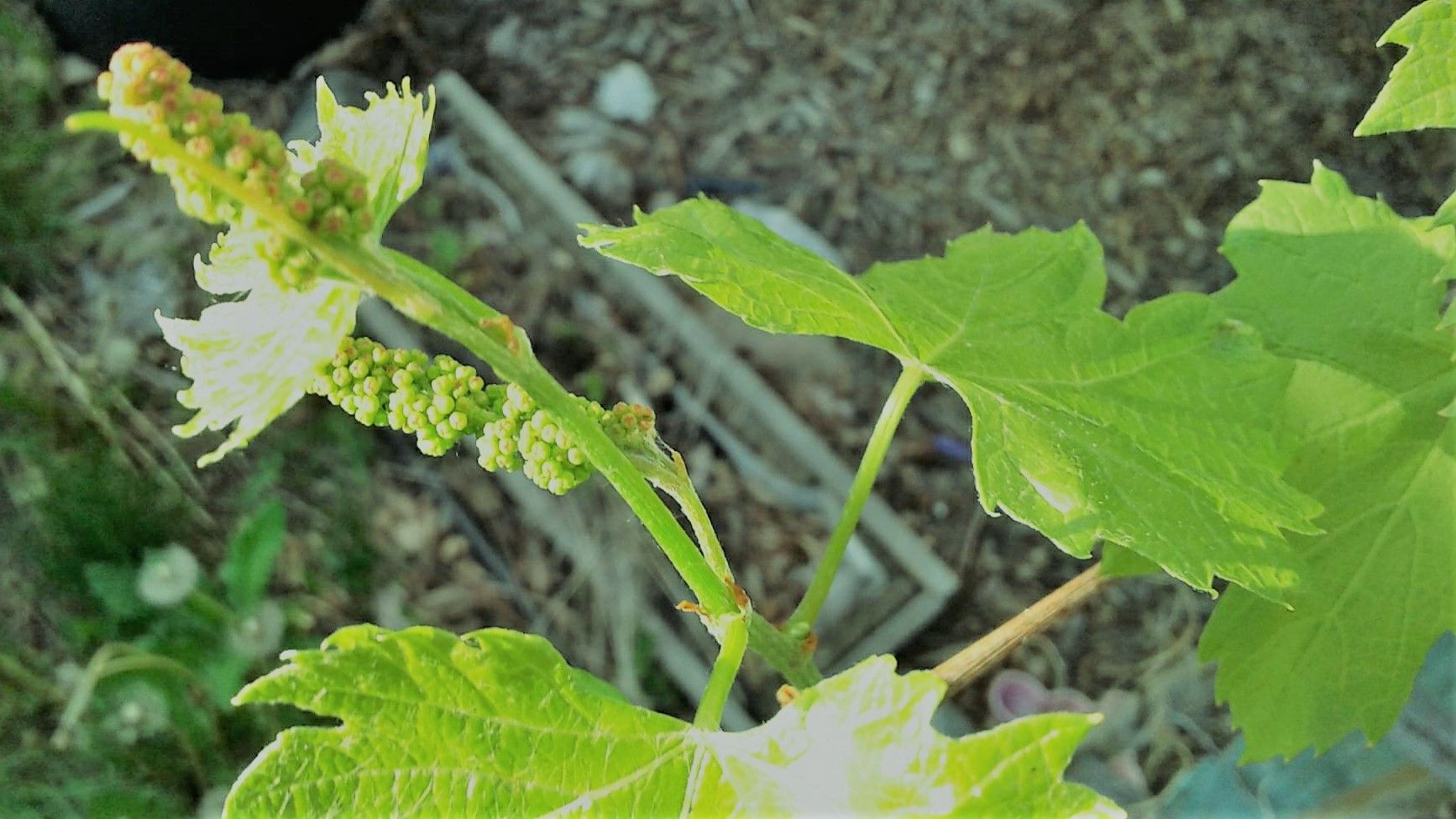 These are the actual baby grapes from my actual backyard!
When I found myself pregnant at age 24, I thought I had to give up my dream of being a professional musician. Deep inside, I didn't feel that I was good enough anyway, but I covered that up with telling myself I needed to devote all my time to my work and parenting. 
On the surface, everything looked fine. I had a beautiful family, we ate organic food, we read books like crazy and often walked to the park. Yet underneath the surface, I felt parched by relegating my creative gifts to the back burner. I still wrote songs, but I rarely performed them. 
I was like dry, cracked earth. Without the life-giving water of creativity, I could survive but I could not flourish. Once I started valuing the time I devote to music and writing, everything shifted. My bushy green branches emerged, creativity bringing life to my long-suppressed voice. 
Now I must be clear that I still get dry spells. I still get fears. But now I know to honor my creative self no matter what responsibilities or challenges emerge. Just singing for five minutes can change my entire day. I do not know what impact my creative expressions may have on this beautiful Earth. But I know that as long as I can see the sunrise I must keep on creating. I must try, just like those baby grapes that never give up.