"I used to be so certain about everything," I noticed as I recently pulled up the lyrics to one of the first songs I wrote at age twenty-two. My self-doubts seem to have been buried more deeply back in those days when I felt I could conquer the world if I had the right attitude. 
In that exuberant first song, I wrote: "positive thinking will bring victory." I no longer see life as so black and white- sometimes those "negative" thoughts and feelings have to be felt. Denying our experiences for the sake of pretending we have a positive mindset will only take our growth so far. 
Yet I yearn to regain a little bit of that certainty and buoyancy from my early twenties. So today I am singing the refrain from "I Will Thrive:"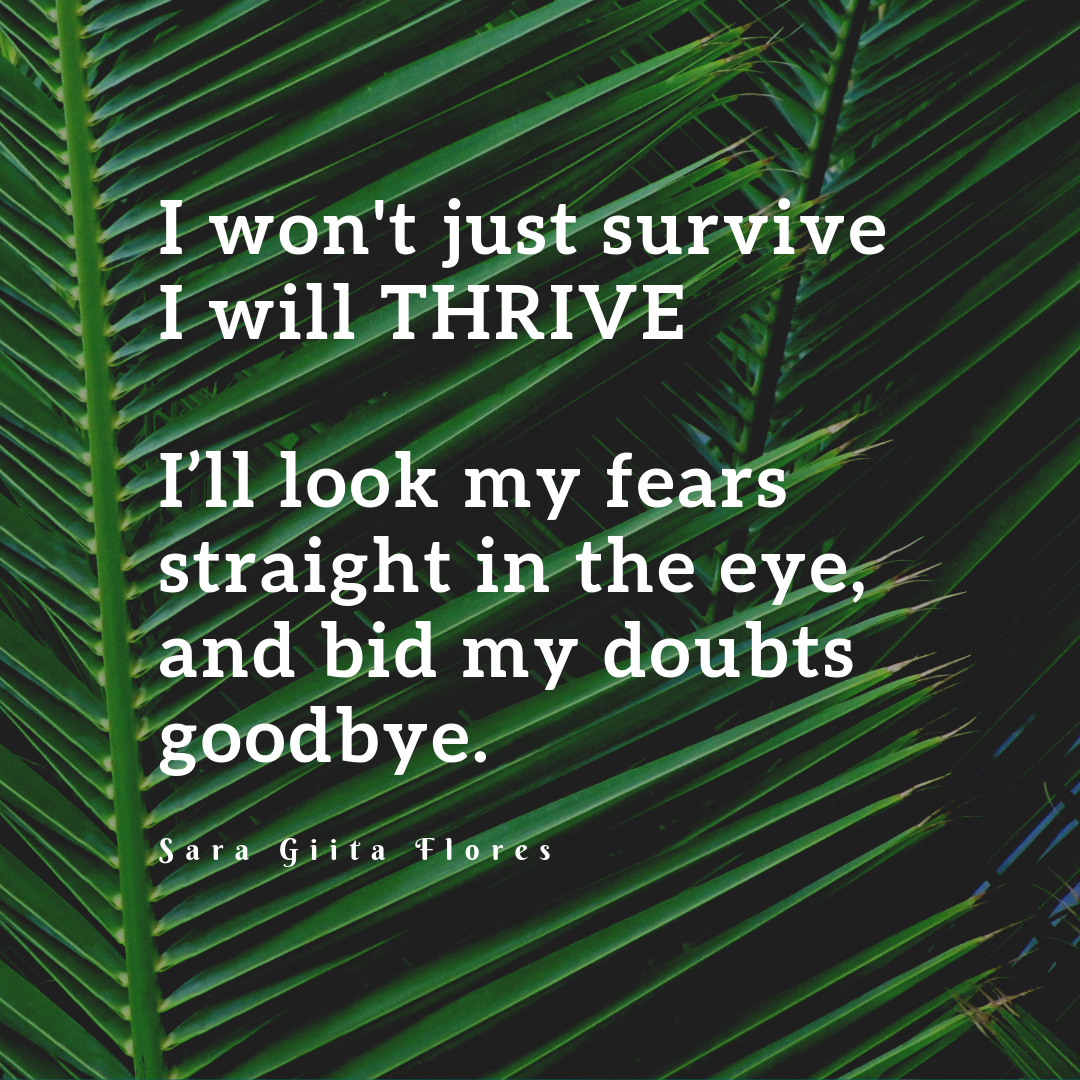 I wrote it in a yellow notebook while riding in the crowded backseat of a road-tripping car. And even though I have never managed to completely bid my doubts goodbye, I am reclaiming the certainty that I will thrive. 
With love, 
Sara Giita Flores