My mom gave me watercolor paints for my birthday. At first I was intimidated when I saw they were professional quality. I thought "I don't know how to use these! I'm not a real artist!" Then I reminded myself that only matters if I am attached to the final outcome of my creations. If my goal is to create professional watercolor paintings, then I'd need to be concerned with my skill. But if I let it be about exploring and playing with color, and not caring if the end result is "good enough", then I can reclaim the joy of painting I knew in my childhood.
And what a joy it is! For my first painting, I splashed paint all over the place and mixed the colors together. For the second, I decided to paint a colorful background and write with markers the message of the day: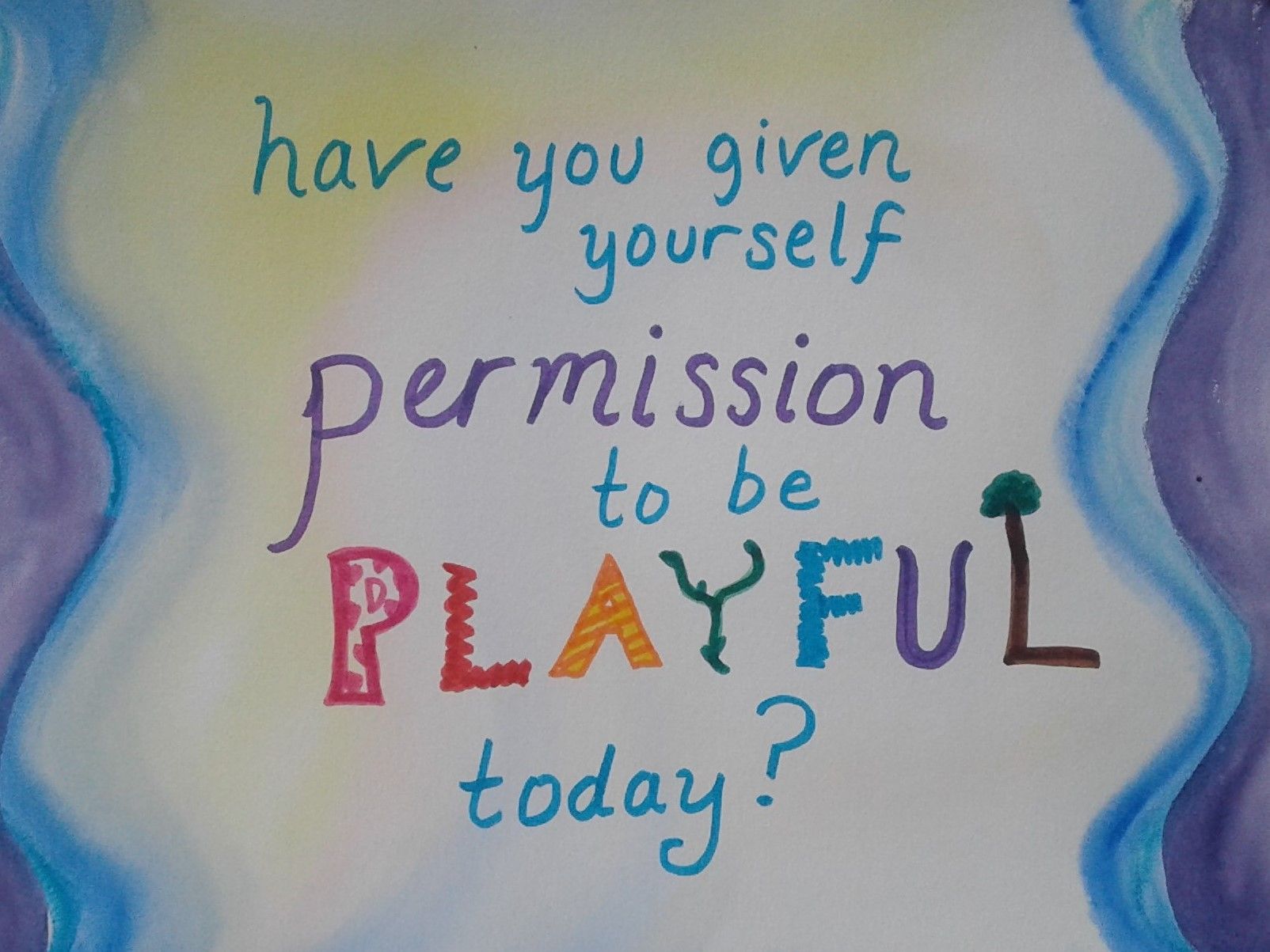 Leave me a comment about your favorite ways to be playful! And if you don't have any, think about what you loved to do as a child, with no purpose or end result in mind...