I am out-of-this-world excited to share some news with you . . . 
My longtime practice called Playing with Instinctual Sound (full of weird and wacky sound play) is now available to the world via a recent interview with podcast host Amanda Testa. 
Tune in to episode 201 of her Find Your Feminine Fire Podcast to hear us chatting about how to align your self-expression so you can unlock your worth, wholeness, and creativity. 
Listen in here to discover: 
How you can reclaim the worth of your voice and being, free from expectations, comparison or hierarchical thinking. 
How playfully exploring your voice and wild expression can open you up to greater creativity and sensuality. 
How silence and shame are connected. 
Understanding "dual Awareness" and how this tool can help us connect to our value and worth, despite any negative internal voices. 
The connection between singing and self-worth. 
Letting yourself "Scribble" when it comes to learning new things, like singing. 
How voice work helps you inhabit your body more fully. 
The power of sounding in expressing your sexual self. 
Enjoy an easy exercise to open up your voice + expression. 
During our conversation, I felt every cell of my body lit up and alive. I hear that aliveness and true expression coming through on the recording as well. 
If you get a chance to listen, I am curious what arises for you. Let me know your thoughts, reactions, and takeaways after you check it out here!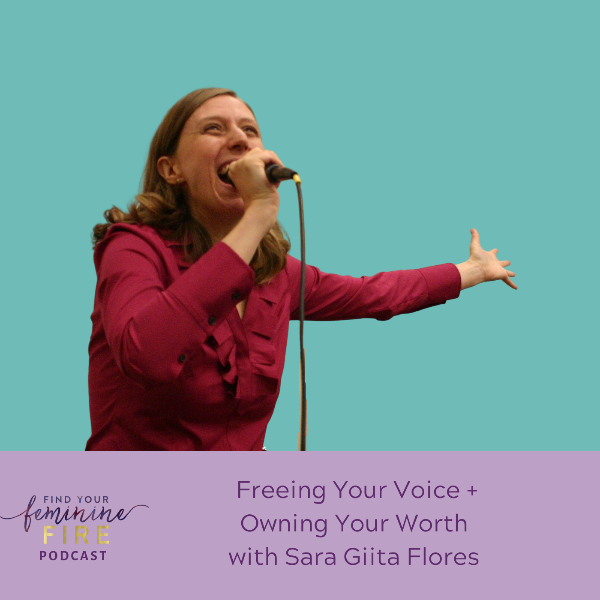 Tags: Voice Lessons, Singing, Speaking, Freeing Your Voice, Vocal Empowerment Coaching, Sensual Vocal Expression