Recently, a student told me she didn't want to seek outside approval from others, and that she wanted to be able to completely fulfill that need for herself. My heart ached upon hearing this, because I have gone through a lot of twists and turns around the relationship between external praise and self-confidence. 
 About four years ago, I went through a phase of telling myself that wanting any kind of external approval was always bad. 
I thought that I should be able to 100% feel worthy and confident in my creative expression regardless of other people's comments, praise, criticism, or silence. 
Now that I've deepened my relationship to paradox, I've grown weary of the words "should," "good," "bad," and "always." 
I understand that we absolutely do need to cultivate an inner sense of worthiness and positive self-evaluation that is independent of what others do or say. Yet at the same time, it is hardwired into our human psyche to want acceptance from others. It is natural and healthy to want to receive praise or acknowledgment from our fellow humans, especially when we pour our hearts into a creative project. 
This understanding really clicked into place for me when I heard a recorded lecture by Harvard psychology professor Tal Ben-Shahar on three aspects of self-esteem. 
---
The first facet of feeling good about ourselves is called dependent self-esteem. It encompasses the ways in which we are influenced by others and external circumstances in relation to our achievements and worth. When we enjoy a success or someone praises our work, we feel buoyed up. When we fail or someone criticizes us, we feel deflated. And when we see someone else hitting a home run, we are likely to compare ourselves (and end up feeling crappy.)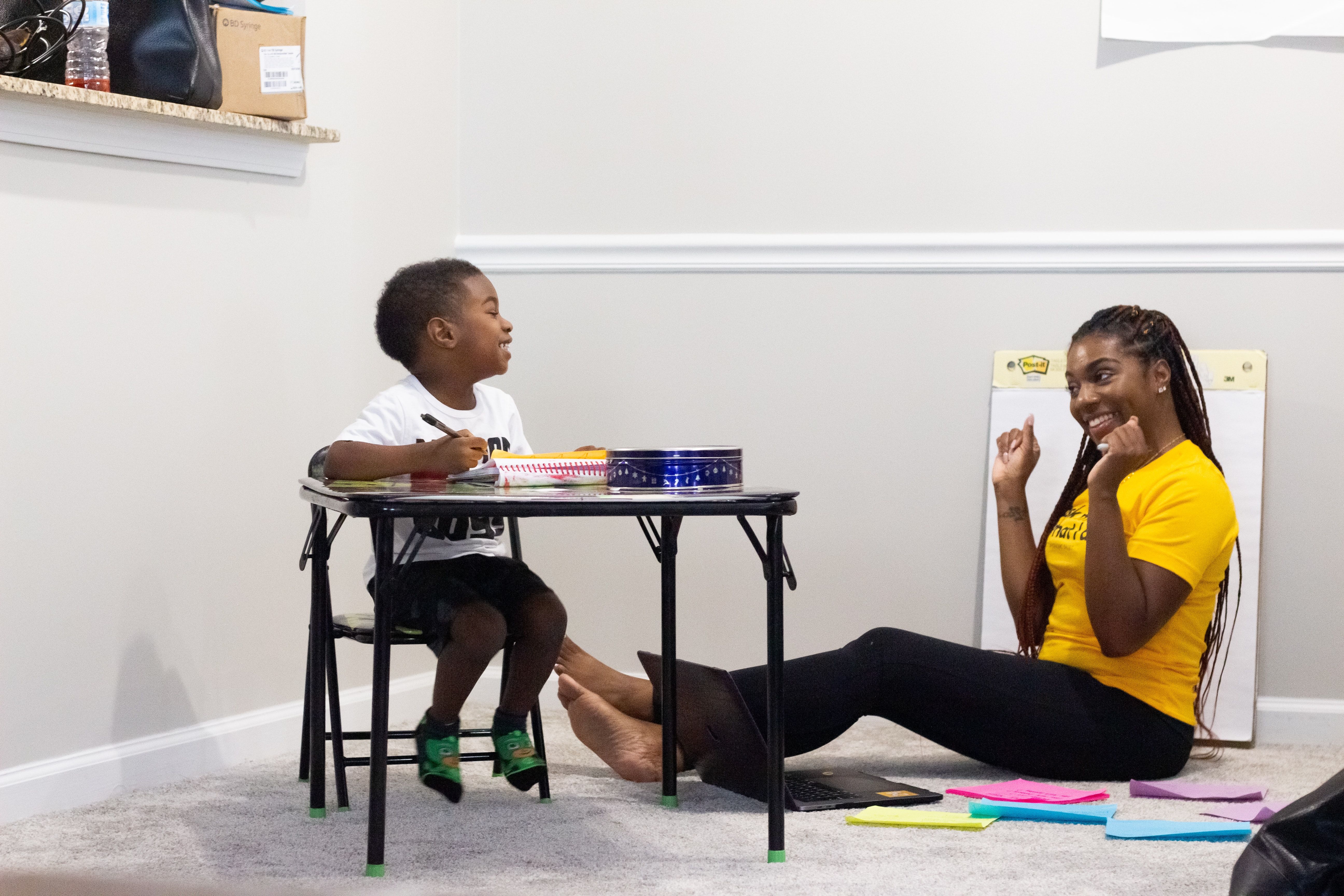 Dependent self-esteem from outside success, praise and encouragement can develop at any age 
Tal emphasizes that this kind of self-esteem is not bad, and experiencing it is a necessary part of being human. But if it is our only basis of feeling good about ourselves, we will likely feel lots of painful ups and downs and be lacking in self-confidence. 
---
Because of these pitfalls, it's ideal to also develop the second aspect of self-esteem, which Tal Ben-Shahar calls independent self-esteem. This is the ability to positively evaluate our own actions and achievements, and to react with resilience and self-compassion when we experience failure. I am cultivating this with my writing--when I look over something that I have written, I am conscious of noticing and enjoying the parts that came out really well. With the phrases which come off as awkward or unclear, I take the attitude that those sentences just need some more time and attention. 
In other words, independent self-esteem is not based on what I guess other people might say in reaction to what I do or create. It's about praising myself for following what feels meaningful to me. In addition to evaluating ourselves positively, independent self-esteem also comes from making decisions based on our own values and developing a sense of our individual sovereignty.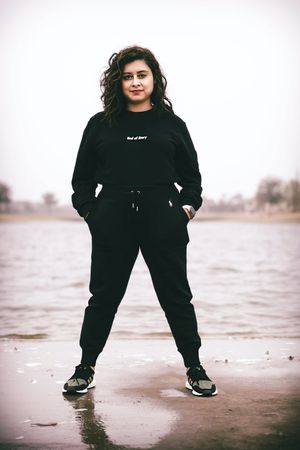 Independent self-esteem comes from evaluating yourself positively, developing your sovereignty and making decisions based on your own values and goals. 
---
The third aspect of self-esteem is called unconditional self-esteem. Tal describes this as a state of being where you internally feel whole and enough. In my own language, I call this inherent divine worth. 
In many ways this experience of unconditional self-esteem is beyond the ups and downs of feeling shiny confidence or deflated self-doubt. When we are connected to our inherent divine worth, we know that our soul is always worthy and complete. We sense that even through failures and losses, there is a perfect divine order bringing us just the lessons that we need. We are always enough at the deepest level.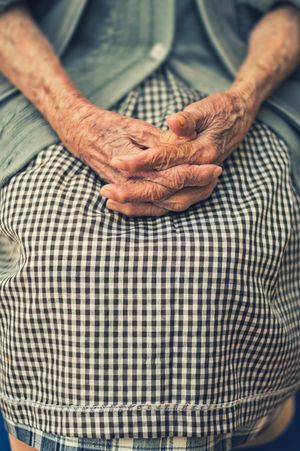 Unconditional Self-Esteem or Inter-dependent Self-Esteem is the state of experiencing ourselves and everyone else as intrinsically worthy  
---
Here's the key to how these aspects of self-esteem progress: 
you must develop the first aspect (dependent) before it's a possibility for you to develop the second aspect (independent), 
and you must have a robust, positive experience of the first two before you can develop unconditional self-esteem. 
That being said, we don't leave behind the earlier aspects as we grow into independent self-esteem and unconditional self-esteem. They are all part of a healthy human psyche and experience. 
These developmental prerequisites explain why so many creative women I know struggle with the worth of their voice and their art. 
Even if a girl was lucky enough to receive the encouragement, praise, and positive feedback she needed as a child to develop healthy dependent self-esteem, she has still been swimming in the toxic water of never being able to live up to impossible standards (be gorgeous, young, thin, sexually pleasing to men, professionally successful, AND take care of everyone else's needs without breaking a sweat). 
When we never got to fully inhabit our worth through the eyes of others, the most potent medicine is to consciously seek out environments where we can be witnessed, acknowledged, encouraged, and praised to build up our dependent self-esteem. 
Only once this intrinsic need for being supported and accepted by others is fulfilled, can we more deeply cultivate the independent self-esteem and unconditional worthiness. 
When it comes to creativity, I have found that I needed to develop these three aspects of self-esteem for each creative avenue that I pursue. 
For example, with singing I received robust encouragement and praise that gave me confidence and ease around how I sound. This dependent self-esteem grew in the nurturing container of taking voice lessons for seven years, with teachers who gave me honest positive reflections, as well as compassionately-worded suggestions for improvement. 
But when it came to songwriting, I never had that kind of safe, supportive nurturance. I started writing songs on my own after leaving college, and definitely received some criticism for my early songs.  It's been a long and painful road trying to share the songs that I feel called to write, given that I have had to piece together that prerequisite dependent self-esteem in order to trust that what I create matters. 
---
I don't want you to have to struggle for 15 years like I did. Now that I realize how essential it is for us as social creatures to have our creative voices nurtured, acknowledged, and praised with honesty, I am drawn to provide that feedback for my students in a more deep and loving way. 
I created the Celebration Circle for singers, speakers, and creative women to experience a supportive container where you can receive positive feedback (and loving suggestions for growth if you wish). 
---
Rather than keeping us hooked on the opinions of others, this kind of compassionate, loving support helps us build a robust foundation so that we can more easily access our independent sense of worth and our unconditional self-esteem that come from within. 
If you crave this kind of nourishment, send me a message through the contact page. I would be happy to send you more information or set up a free chat to see if working together would be a good fit for helping you bring the message on your heart into the world through speaking on podcasts.
Tags: Speaking Coaching, Singing Lessons, Voice Lessons, Creativity Coaching, Vocal Empowerment Coaching, Creative Voice, Creativity, Self-Expression, Singing, Writing, Self-Esteem, Confidence, Podcasts, Speaking