We are coming into a year of RECLAIMING and HONORING! (And we are all ready for the new beginning, am I right?) 
Transformation begins with tapping the feeling of "yes" and "no" in our bodies. You could call it intuition. Or inner knowing. What is most important is that we learn how to feel it, and I wrote us a little poem about the flash of intuition.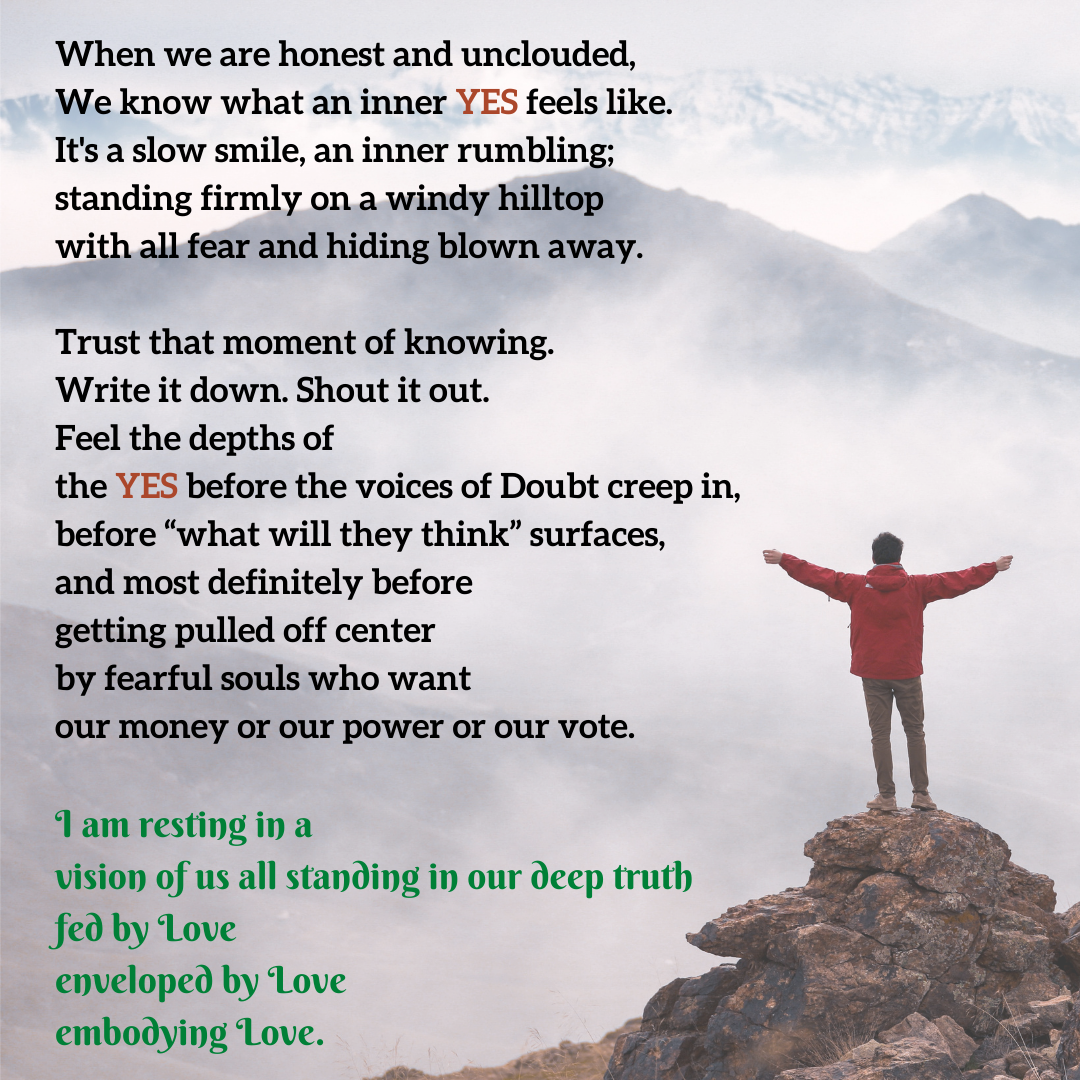 I don't see this vision of embodying love as ignoring the problems and pain of the world. I envision the collective of humanity waking up in waves, looking honestly at our shadows and how the fears we have pushed away into the unconscious perpetuate the patterns of pain. I see us honoring the Earth more deeply and joyously celebrating every unique being, with no exceptions! 
When we feel into what a deep "yes" feels like inside, we can summon the courage to act on it. Far from being ego-centric, following our intuition is an act of love that ripples outward. We give permission for others to live compassionately, to listen deeply, and to create with wild abandon. 
As we envision this new beginning together, I thank you reading and witnessing my healing journey. Most of all, I thank you for being YOU! And if you feel guided, take a moment to share what visions you hold for the coming year, for yourself and the collective. I can't wait to hear your deeper truths!