Sweet. Kind. Peaceful. These are the qualities of my personality I have deemed "acceptable" for as long as I can remember. I don't like conflict; I like harmony. I don't like pain; I like peace. 
But, oh mama, these qualities are not the whole of me. I have fierceness, fire, and strength. I am learning to speak my truth loudly even if it may trigger resistance, judgement, or turmoil in others. 
This came to light recently in a conversation with my new soul sister, Catherine. She asked me if I ever worked with the goddess Kali, the skull-wearing, fiery dark mother of the Hindu tradition. 
"Ugh, no," was my response. "I am repulsed by her. I am resistant to the darkness, pain, and struggle of life. I want joy and light, all the time." 
There it was-the story of my life in a few sentences. I knew immediately that something had to change. I could not keep pushing away the pain and darkness that come with human existence. I mean this is a literal way. I have been experiencing intense physical pain over the past few months, and it has made me understand the futility of trying to avoid discomfort. 
Even the idea of a fierce, dark mother made me squeamish. Yet I saw that I could not recoil anymore. I listened to an online course called, "Invite the Inner Kali Power." And in less than 24 hours I was at her feet, inviting Kali to take me over with her bad-ass energy. 
Oh, my rational mind was doing flips and contortions over how strange this all seemed. Wasn't Kali a myth? And furthermore, how could I follow a goddess that many people hate? 
But I realized I don't believe Kali lives in the sky or has any form at all. She is an archetype of a fierce and loving mother that lives within me. I am opening to her fiery power as a source of inner guidance. She represents the wholeness of life and death, light and darkness. She represents the two sides of my being that I am trying to integrate.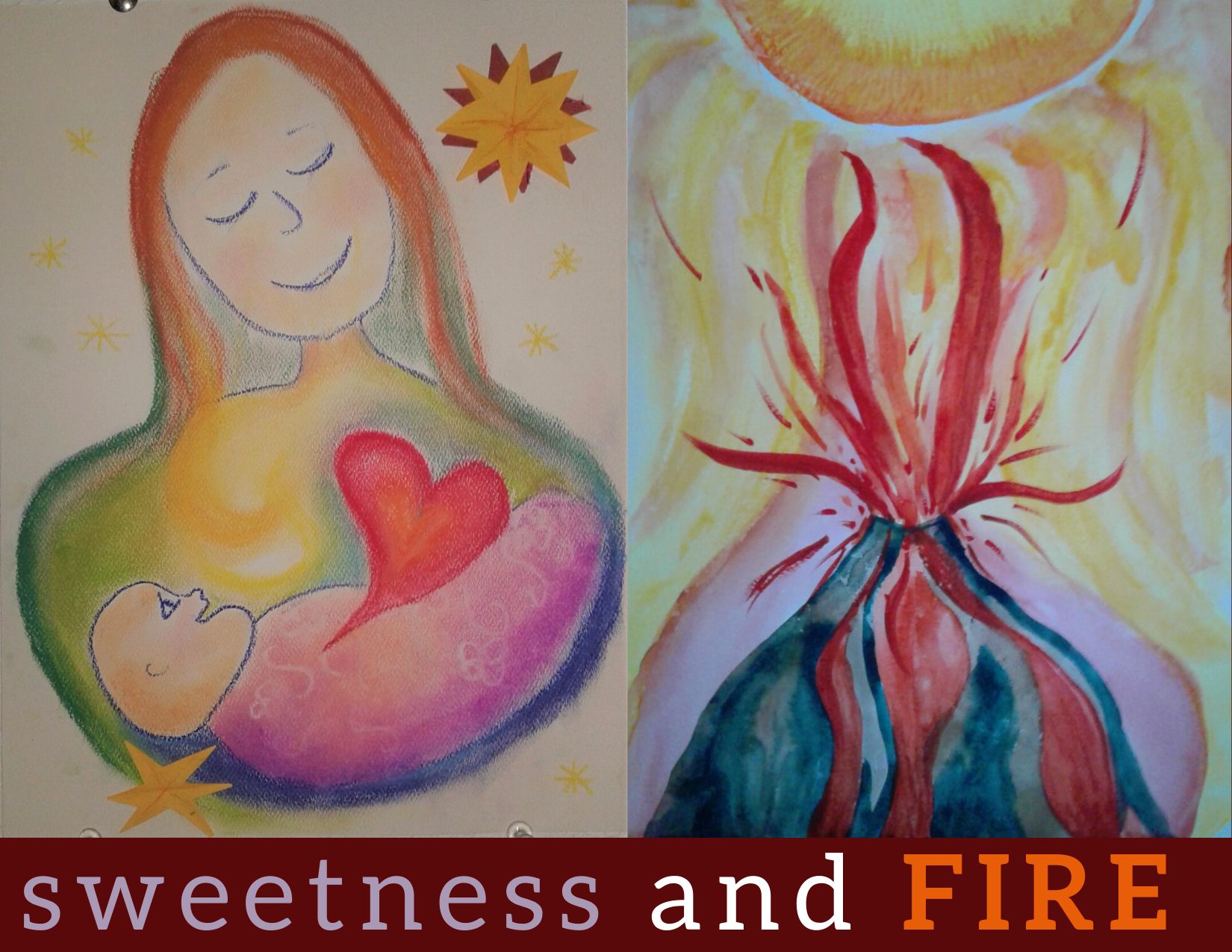 Pastel and watercolor artwork by Sara Giita Flores (that's me!)
Channeling Kali's strength, I can explore the painful parts of myself that I have pushed away out of fear that the sensations would overwhelm me. I can crawl out from under my rock and embrace the turmoil, pain, and destruction in the world. I can show up as a force of healing and wholeness. 
I felt the rightness of loving Kali in my soul. I am ready to embrace pain and strip away my fears.
I am ready to be rebirthed by fire.